August 31, 2017
An interview with Dr. Gurkirpal Singh, Stanford University, conducted by April Cashin-Garbutt, MA (Cantab)
Can you please outline the gout patient hospitalization data presented at the Annual European Congress of Rheumatology (EULAR) 2017?
We looked at all hospitalizations in patients with gout. The concern is that gout is often considered as a disease of just the joints, specifically of the big toe. Yet, there have been quite a lot of studies that have talked about the many other comorbidities that occur because of hyperuricemia and gout. The idea is that it's not just the crystal deposits in the joint, but other consequences that are happening because of this disease in the rest of the body.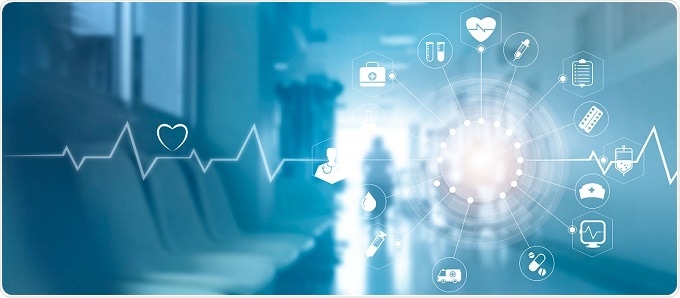 Credit: PopTika/Shutterstock.com
We have access to a large database that is representative of all hospitalizations in the US. Previous work has been done in a particular hospital, data set, insurance company, or country for example. However, we wanted to look at the entire country of the United States, and look over 20 years, to see what is happening to these patients with gout. One of the most serious things that can happen to you is a hospitalization.
We wanted to look at all hospitalizations (which we refer to as all-cause hospitalizations) and look at every hospitalization in patients with gout and see what has been happening to those hospitalizations over the last 20 years.
How do these figures compare to the number of hospitalizations for the overall US population?
We were quite surprised with what we found, which was that from 1993 to 2014, the hospitalizations in gout increased by about 400%.
We were surprised at the magnitude of the findings. We were thinking that we might find a small increase because we are recognizing gout hospitalizations more.
Also the population is aging in the US, as in most developed countries. You would therefore expect that as the population is aging, the number of hospitalizations would go up too. That was what was happening from about 1993 to about 2005, for the first 10 years or so.
However, the US is also getting healthier: the incidence of cardiovascular disease is coming down, diabetes is better managed, and so we, as a population, are getting healthier.
Overall, all hospitalizations have remained stable, they haven't increased a lot, but they've gone up by about 4% or 5%, whereas the gout hospitalizations have gone up ~400%.
What do you think are the reasons behind the increase in gout patient hospitalizations?
Related Stories
It is most likely a result of two things. One, we are getting better at documenting this, better at recognizing that gout is a serious disease, and we are better at looking for other things that happen in patients with gout and recording them.
Two, our medical records are improving, because now most of the country have switched to electronic medical records, where everything is electronically recorded, and perhaps that is also contributing to the results we are measuring now.
We're beginning to recognize the true comorbidities in patients with gout. Conversely, what it also means is that the data we've been working on so far from the past decade or so, grossly underestimates this problem. The extent of the problem is much bigger than what anybody's ever thought or published before.
The next thing we're going to do is to look in more detail at these patients and figure out what is putting them in the hospital. Is it cardiovascular disease, is it kidney failure, what is happening? That is something that we're going to be working on now.
What needs to be done to improve disease management in gout patients?
We need to recognize that gout is a systemic disease. When you are treating the joint, you're not just treating the joint, but you're treating the patient.
When you're treating the patient, you need to recognize other things, too. You need to look at hypertension, cardiovascular risk, and kidney function etc. The entire patient must be considered, rather than just treating the joint, and thinking that if the joint gets better everything is going to be fixed.
We saw the same issue in rheumatoid arthritis a few years ago, we presented data there too, and now there is better recognition of the comorbidities. They were presented at EULAR and showed that the cardiovascular comorbidities in rheumatoid arthritis are now declining.
Recognition plays an important role, you don't treat what you don't know, what you don't see. We hope to see a similar trend in gout as well. Now that we've shown what is happening, we should be treating it more aggressively and recognize the comorbidities in these patients, bringing things under control, thinking not only are we controlling the joint, but we're going to be controlling the whole disease process in the entire patient.
What are the main challenges and how can they be overcome?
The biggest challenge is one of knowledge and recognition. Once it is recognized, these things are not difficult to treat, it is a matter of recognition.
We already know how to manage cardiovascular risk for example, and we already know that hyperuricemia can produce cardiovascular risk, therefore we need to control hyperuricemia.
Of course, we also need to treat the gout aggressively thinking that it is not just the joint, it is more than the joint, but at the same time recognizing how we treat the comorbidities, that also is something we should be doing.
What do you think the future holds for gout patients?
The future looks good for gout patients because we have now treatment from mild to severe gout that can control the disease considerably well. There are also new drugs being developed, and so there are more things that are coming down the pipeline. Once we recognize that we need to treat the disease aggressively, I think the medications are now there.
Where can readers find more information?
About Dr. Gurkirpal Singh
Adjunct Clinical Professor of Medicine
Division of Gastroenterology and Hepatology
Stanford University School of Medicine
Chief Science Officer
Institute of Clinical Outcomes Research and Education
Palo Alto, California
Prof. Gurkirpal Singh received his MD degree and completed a residency in pediatrics from All-India Institute of Medical Sciences in New Delhi, India. He has completed fellowships in Allergy-Immunology and Nutrition at the Memorial University of Newfoundland in St. John's, Canada; Immunology and Rheumatology at Stanford University School of Medicine in Stanford, California; and Pediatric Rheumatology at the Children's Hospital of Philadelphia in Philadelphia, Pennsylvania.
Prof. Singh is internationally renowned for his work on clinical epidemiology, health economics and outcomes in several disease areas including inflammation, rheumatology, pain management, cardiology and gastroenterology. Prof. Singh has conducted numerous large randomized clinical trials as well as prospective and retrospective observational studies involving several thousand patients.
Prof. Singh has worked closely with the US Federal Government for the past several years. He was invited for expert testimonies on drug safety issues by both the US Senate and the US House of Representatives, and continues to work on these issues regularly. Prof. Singh has served as a Consultant to the Arthritis Advisory Committee of the US Food and Drug Administration in Rockville, Maryland, and continues to work in these areas in his research.
Prof. Singh was a member of the US Medicare Coverage Advisory Committee, and worked with Department of Human and Health Services Centers for Medicare and Medicaid Services in evaluating coverage decisions for new medicines, procedures and diagnostics. He also serves as a scientific grant reviewer for the National Institutes of Health and other US Federal Government organizations.
Prof. Singh is well-published in the international peer-reviewed literature with over 200 peer-reviewed articles, abstracts, book chapters and reviews.
Prof. Singh is an avid golfer, with more enthusiasm than skill, unfortunately.
Powered by WPeMatico