E-skin 'can monitor body's oxygen level'
16 April 2016

From the section

Health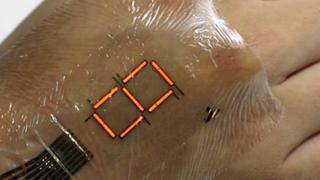 Scientists say they have developed ultra-thin electronic "skin" that can measure oxygen levels when stuck to the body.
The goal is to develop such "skin" to monitor oxygen levels in organs during surgery, say researchers in Japan.
Tests on volunteers found the "skin" provided stable measurements of oxygen concentration in blood.